WE LOVE OUR PUPPIES AND WE LOVE OUR PUPPY OWNERS!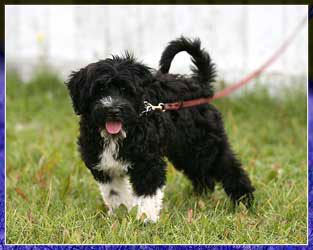 "Sugar"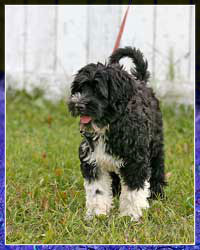 "Sugar"


As mentioned before we believe in successful lifelong matches between our dogs and their new owners. Baywood takes many steps to ensure that the puppy you are looking for matches your family lifestyle and temperaments as closely as possible. All prospective puppy buyers are required to fill out our 'Puppy Questionnaire' this allows us to get a better idea of what you are looking for, your expectations and current living style within regards to owning a Portuguese Water Dog. Contact us for a Puppy Questionnaire! Once we have communicated and reviewed the questionnaire families are either placed on waiting lists or if there are puppies available from a current litter we look for a match!

Our puppies are born into loving environments and are family raised, socialized until 8 to 10 weeks when they go home to their new owners. All puppies come from proven parents with the required health testing completed. Generally the puppies have a very good start to paper training and crate training by the time they are ready to be a part of their new families, this makes the transition a little bit easier for both puppy and owner. All puppies are tattooed or microchipped and have appropriate vaccinations.

There are no questions that are dumb questions! Often owning a new puppy can be exhilarating and overwhelming. Though I like to touch base through phone calls to new and old puppy owners the reality is that email is quite often the most efficient form of communication for our busy lifestyles. Have a question? Email me at any time! As your Breeder I'm available 24/7 for any questions, recommendations, referrals or stories you may have. Live within the vicinity of our home? We always take back our puppies for boarding and socialization if you are going out of town, vacation or have a family emergency.